Step one of this project has been for me to start playing with new ideas for how to make my art. If you want to see my past art (and how wildly different it is) you can go to kpotterfineart.com. Below are some attempts at an Island View.

Island View: butterfly in downtown Atlanta

I grew up in the open nature of Montana and Wyoming. So to live in a big city of concrete was an exciting time for me, but it was also created a fair amount of longing for home and for the natural world I was so used to. One day, when I was walking down the street (often times feeling slightly overwhelmed by all the things), a beautiful orange butterfly crossed my path. It felt like a little moment of light, a little moment of grace reminding me of the natural world. I "thanked" the butterfly for such a beautiful reminder, and went about my day. Later that evening, I reflected on what I had named "the gratitude butterfly" and set an intention to see more gratitude. For the remainder of my time in Atlanta, I said "thank you" for at least 5 things a night before going to bed.

A note on the images: I started with the one on the left and finished with the version on the right. The first one felt like there was too much narrative... was the girl releasing the butterfly? The second felt like a pharmacy ad (I am 90% sure there is a company with this idea...) and of course I didn't realize it until the end.. which made me giggle. The last one seemed stripped of unimportant information- this piece is really about the butterfly and the city. Happy with it.

Q: What are some of your gratitude butterflies? Did you see some today?
Powered by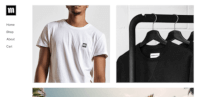 Create your own unique website with customizable templates.