Being an Elephant in a Line:

There is a basic premise that feeds patience. Patience comes from the belief and the value that your time is not somehow more valuable than other people's time. It is realizing that others, even if they are slower at a specific task than you are, are no less deserving of the time they need to fulfill a task. I am sure there are areas where you too, are slower than others, and isn't it nice when you can still *do* the thing you are slow at, without the fear of being an inconvenience to those around you. By being patient in line, you are giving folks the time they need to do the things they need to do.

An anecdote:
A couple weeks ago, I went to the bank. These days I usually just use the drive up or, even more conveniently, the mobile deposit option. But a stranger had had some fun with my debit card and the iTunes store, so I had to go in. As I spoke with customer service, there was no line for the tellers. Of course, by the time I was finished with her, there was a line of about 5 people. No big deal.
I got into line and noticed a woman at the front. She had perfect, long and healthy hair, the kind where it takes a lot of effort to look like there was no effort. Her athletic garb made me assume she was coming from or going to a yoga class… though that might just be a constant state of her life… between yoga classes. She looked like someone who, especially when compared to someone like me, really has her shit together.

But the few minutes we had to wait in line tortured her. She crossed her arms, shifted from side to side, shifted from tapping foot to tapping foot, tightening her lips and glaring. Eventually, the waiting got to her so much that she had to take a deep breath and let out a loud and unapologetic sigh, or more of a "huff," which I took to mean, "Does anyone else see how incredibly inconvenient this situation is for me?"

I will admit, the folks in front of her were taking a seemingly longer time than one might call "usual." I don't know, I don't usually go into the bank.

Eventually she got her turn. After she handed over her paperwork, the teller informed her that there were some mistakes. Frantically digging around in her purse, she apologized and corrected not just one but a few mistakes.
Here she was, pissed that everyone was wasting HER time, when in the end… she needed a little extra time too.

Lines are opportunities… opportunities for us to give other people time, and to slow down for a few minutes ourselves. If you know it's going to be an especially long wait, you usually bring something like a book or a magazine or if you're in the car… perhaps a podcast. If it ends up being just a few minutes, here are some things to do with yourself.
1.) Feel free to be bored. It is actually okay, despite what you've heard, to be bored. Let your mind wander, let it day dream. Stare at a wall. Seriously. Your brain is really okay with these small breaks.
2.) Look around you. Notice things, people, and happenings you wouldn't normally see if you were just cruising along at the speed of busy. Perhaps there is a flower pot in the corner of the bank… is it real? Is it beautiful? Who put it there?
3.) Ask yourself a question and then just think on it. It could be work related, it could be personal, or it could be completely random. For example, here is a good question that will probably get you through a LOT of lines. What one DVD would you take with you if you were going to be stranded on an island for the rest of your life?
4.) Remember, most people are really doing their best.
5.) If you must, you can look at your phone. My advice for this- get some soul loving, mind filling activities you can do on your phone in cases such as these. Or a game. Just scrolling through social media isn't always the best solution… it takes you out of your world.

A final story about the BEST line I have ever been in.
When I was 17, a friend and I went to a three-day concert at the Gorge Amphitheater in Washington. This was back when big crowds didn't send me spiraling into panic and being 17… well… fun was to be had. Anyway-
The way the venue is set up is like this: there is a field for camping, and a long walk-way to get to the actual amphitheater. Night one, after setting up camp and relaxing, it was time for us and the THOUSANDS of other people to head to the concert. As we crammed in and made slow progress, I was amused by the amount of "moos" drifting up from this huge line. But then, something truly amazing happened. Starting ahead of us and eventually sweeping over us, someone started singing "Lean on me" and eventually, the entire line joined in.
"Lean on me, when you're not strong, and I'll be your friend, I'll help you carry on. For, it won't be long, till I'm gonna need, somebody to lean on. "
Pure. Elephant. Shoe. Magic.


Powered by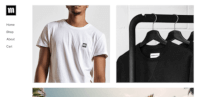 Create your own unique website with customizable templates.